Sagiki
Not Indigo Team





Posts

: 4


Join date

: 2016-12-07


Age

: 19


Location

: France


Subject: Dark Love... Tue Dec 20, 2016 3:08 pm

---


Banner:

Thanks Skyz

Hi everyone !

Awards :
3rd Global ranking of Online Contest 2016
2nd Public prize of Online Contest 2016


Anime :

Mirai Nikki

Original Animation, Mekaku City Actors, Steins;Gate, Brave 10, Kuroko no Basket, RDG: Red Data Girl, Ranpo Kitan - Game of Laplace, Fate Zero, Haikyuu!!, Zankyou no Terror, Fullmetal Alchemist: Brotherhood, Shiki, Naruto, Deadman Wonderland, Bayonetta, Sword Art Online, C: The Money of Soul and Possibility Control, Ajin, Guilty Crown, Tasogare Otome x Amnesia, Tokyo Ravens, C³ (Cube x Cursed x Curious), Red Eyes Sword: Akame ga Kill!, Nanatsu no Taizai, Zetsuen no Tempest, 11 Eyes, Umineko no naku koro ni, Psycho-Pass, Gintama

Music :

HECQ - Bete Noire

Thirty Seconds To Mars - Up In The Air

NF – Motivated

Wind - Akeboshi

Dark Love - Sagiki from Sagiki on Vimeo.

Download
LuciferAMV
Indigo Team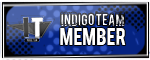 Posts

: 84


Join date

: 2016-08-13


Age

: 17


Location

: Zakynthos/Greece


Subject: Re: Dark Love... Tue Dec 20, 2016 3:28 pm

---

while iam not a fun of changing the music like that i really liked ur entry! especially the mood
Lightning Arrow
Galactic Overlord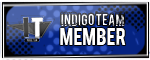 Posts

: 132


Join date

: 2016-06-24


Location

: Rhodes, Greece


Subject: Re: Dark Love... Wed Dec 21, 2016 7:53 am

---

Some really cool stuff now there and with great atmosphere, but not really comparable to shinokyofu <3
I am not a fun of the song change either,it feels like "Hey, do you remember the feelings i created the first two minutes? Yes, fuck that. ". An other problem of mine was the cc . Some scenes are way too dark , i know you want to create those "horror" vibes, but i dont think that this cc was the way to go.
i really liked the 1:50-1:58 segment, and obviously there are some really dope flow moments in the vid, and overall it's pretty nice.