T.Komuro
Not Indigo Team





Posts

: 2


Join date

: 2017-02-21


Subject: Бессмысленный текст который вы не поймете Mon Mar 13, 2017 11:02 am

---

Name: T.Komuro

Age: 20

Channel:

https://www.youtube.com/channel/UCfbT3BQn0VuURXdGy3pVqOQ/videos

Software you are using: Sony Vegas and After Effects (

in AE I work about 2 months, not so experienced)

Favorite AMV Genre: Horror and trailer

Favorite Editor: Gorz (En Rouge — Kara No Kyoukai)

Favorite Anime: Monogatari Series

Reasons Works of studio are interesting and if to continue it is possible to reach not small. It would be desirable to take part in it

Skype Not question, only I don't think that you will understand the Russian speech, and colloquial English at me isn't so high
OZ Edits
Not Indigo Team




Posts

: 1


Join date

: 2017-03-18


Age

: 18


Location

: Brazil


Subject: Re: Бессмысленный текст который вы не поймете Sat Mar 18, 2017 1:31 am

---

Name: Oz

Age: 18

Channel:

http://youtube.com/c/OZAMVsz

Software you are using: SV PRO 14 / AE

How long have you been editing: 1 YEAR

Favorite AMV Genre: Romance

Favorite Editor: Sora Kun

Favorite Anime: SAO

Reasons you want to join Indigo Team: I really admire your work and would like to join the team!

Skype: kleitom-1
Spike
Indigo Team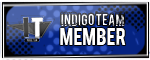 Posts

: 61


Join date

: 2016-07-28


Location

: Lisbon


Subject: Re: Бессмысленный текст который вы не поймете Mon Mar 20, 2017 2:22 am

---

T.Komuro wrote:

Name: T.Komuro
Age: 20
Channel: https://www.youtube.com/channel/UCfbT3BQn0VuURXdGy3pVqOQ/videos
Software you are using: Sony Vegas and After Effects (
in AE I work about 2 months, not so experienced)
Favorite AMV Genre: Horror and trailer
Favorite Editor: Gorz (En Rouge — Kara No Kyoukai)
Favorite Anime: Monogatari Series
Reasons Works of studio are interesting and if to continue it is possible to reach not small. It would be desirable to take part in it
Skype Not question, only I don't think that you will understand the Russian speech, and colloquial English at me isn't so high

Hello there, i watched both of your amvs and to be honest, at the momment, you are not good enough to join the team, even tho you know some effects the way you apply them is not good, for starters you should focus on the scene selection and improve your timming as well.
Feel free to ask for feedback through pm and try again any time soon.
Spike
Indigo Team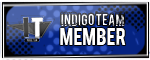 Posts

: 61


Join date

: 2016-07-28


Location

: Lisbon


Subject: Re: Бессмысленный текст который вы не поймете Mon Mar 20, 2017 2:24 am

---

OZ Edits wrote:

Name: Oz
Age: 18
Channel: http://youtube.com/c/OZAMVsz
Software you are using: SV PRO 14 / AE
How long have you been editing: 1 YEAR
Favorite AMV Genre: Romance
Favorite Editor: Sora Kun
Favorite Anime: SAO
Reasons you want to join Indigo Team: I really admire your work and would like to join the team!
Skype: kleitom-1

Hello! Thank you very much for admiring our work but if you want to audition you need to create a new topic.
LuciferAMV
Indigo Team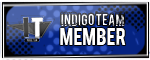 Posts

: 84


Join date

: 2016-08-13


Age

: 17


Location

: Zakynthos/Greece


Subject: Re: Бессмысленный текст который вы не поймете Tue Mar 21, 2017 12:18 am

---

T.Komuro i agree with spike, although u know some fx the way u apply them isnt really nice,i suggest u try doing something more raw for starters and focus on ur basics (scene selection+syncing+mood etc etc) everyone from indigo would be more than glad to help u improve, if u are working on anything feel free to share it on the "amv" thread in this forum and we will make sure to leave beta and opinions
Lightning Arrow
Galactic Overlord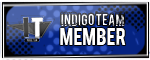 Posts

: 132


Join date

: 2016-06-24


Location

: Rhodes, Greece


Subject: Re: Бессмысленный текст который вы не поймете Wed Mar 22, 2017 9:11 pm

---

Yo dude, i checked your amv. I will agree with the rest, some fx are really interesting but you need to learn to blend them a little more, and keep the video a little cleaner. 0:27-0:35, for example is full of things and you cant really appreciate what's there. My other problem with the video was that the sync was pretty weak, you should pay more attention to the beats and try to hit them. You can cut the song in parts in your mind and pick scenes for them depending on their "strength", basically, fast/dynamic parts of the song will require more fast/dynamic scenes than the slow and less dynamic parts of the song. Also, some scenes take too much time. Other than that, i really enjoyed some FX and found them pretty interesting, feel free to share your progress with us